DLC Anxiety joins forces with 'Heights'
Posted on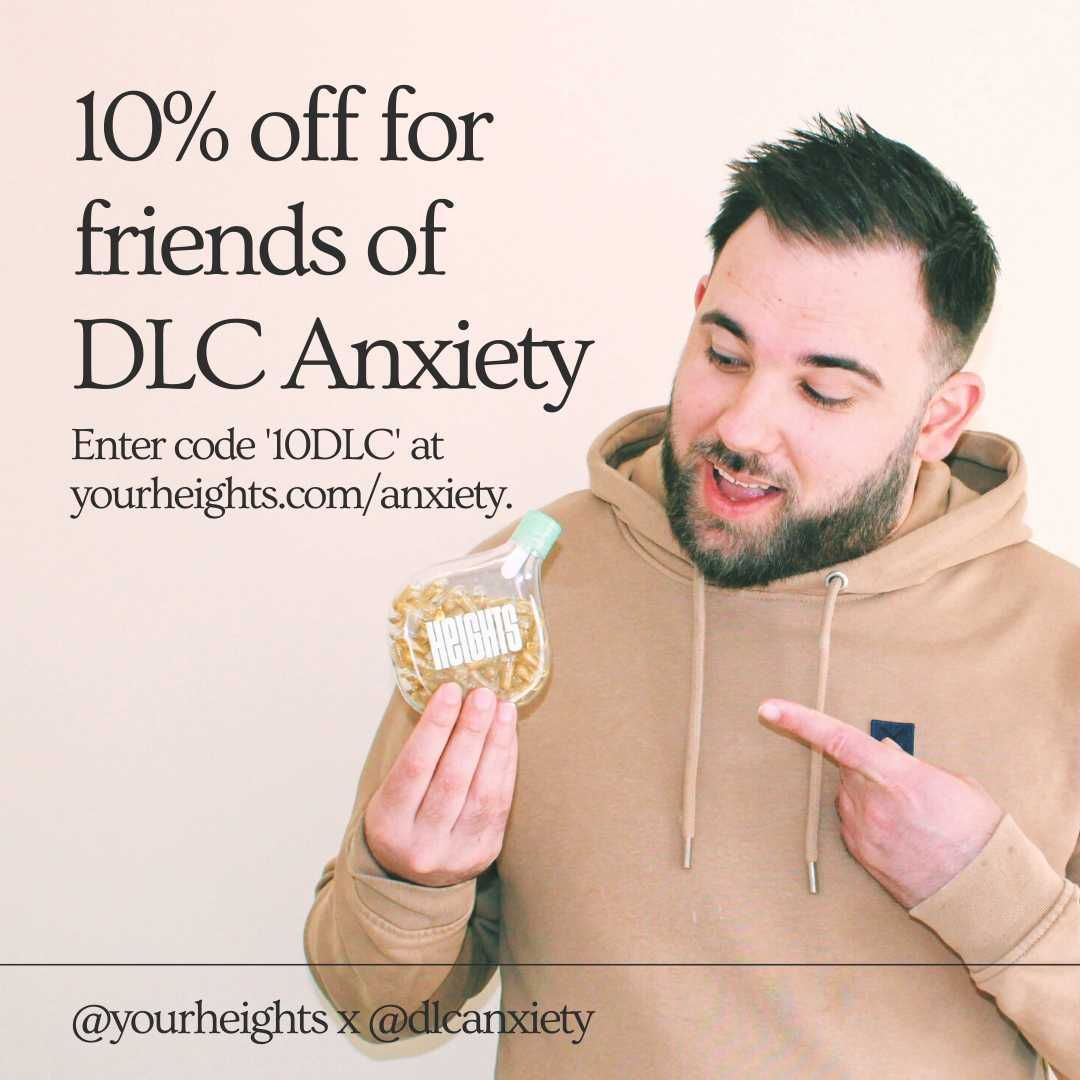 As 'DLC Anxiety' continues to grow the advertisment/partnership requests continue to flood my inbox on a daily basis! filled with companies promising the 'very best' for my community.
CBD companies, who claim to have the best homegrown CBD proven to reduce anxiety, to holistic companies with the very best aromatherapy and scents who all claim they have products to reduce or even worryingly 'Cure' anxiety.
With a community with over 1 million followers. I want to make the right long term partnerships with brands or companies, not only who I truly believe in, but have genuine reviews from repeat customers stating why they keep coming back to the product/service each time.
Companies/Brands who have the scientific research to back 'credible claims' and not wacky claims such as 'fixing or curing anxiety' (Trust me there are way too many out there!)
Companies/Brands who are endorsed by credible professionals within our community.
That's why I have teamed up with 'Heights' on a long term basis.
Heights is made up by a team of Europe's leading experts in the fields of neuroscience, wellness and nutrition.
Heights believe that at the core of mental health is 'Brain care' You have to feed your body with the correct high quality nutrients to help aid your overall mental and physical wellbeing.
I have had the pleasure of interviewing the world leading psychotherapist and 12 times best selling author Doctor Daniel Amen who is a pioneer in brain care. Who also states that to get our mind right we have to start looking at the organ that is responsible for it. 'The brain'. Doctor Amen also agrees that nutrition is vital in helping our overall physical and mental wellbeing.
One of Heights beautiful statements is "We believe in a world where everyone can access nourishment that elevates their cognitive performance and human potential" Now who doesnt want a world like this!
As a partner with Your heights I recieve a small commission on every new customer.
Go check them out! Have a read! If you are wanting to purchase from them.
use the code:
10OFFDLC for 10 percent off your order!