DLC Anxiety teams up with inspiring teen Emily Bhatnagar on her latest book drive campaign.
Posted on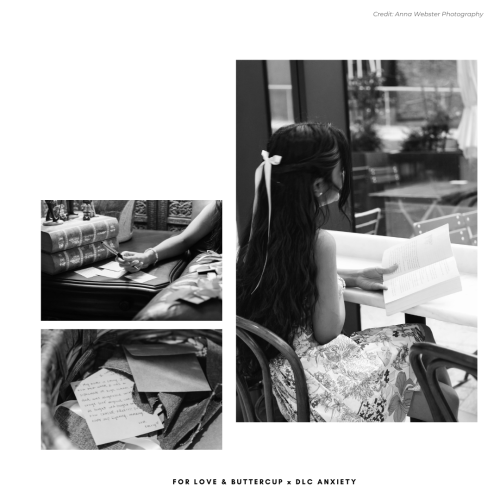 Emily Bhatnagar
Emily has already given away thousands of books on previous book drives and there is no sign of her momentum stopping anytime soon she has now joined forces with DLC Anxiety the worlds largest anxiety support community on her latest campaign. Together they want to donate Anxiety Educational books to Children's Cancer Hospitals in the USA in hope it helps families dealing with anxiety.
Just over 12 months ago Emily's father was diagnosed with stage 4 thyroid cancer, Emily was told that her father's health was declining rapidly and to prepare for the worst. Emily's father has always been her best friend she did everything with her father. Dealing with her fathers diagnoised had a huge impact on Emily's mental health and Emily developed an anxiety disorder.
Through this incredibly tough time Emily had one constant source of comfort and that was 'Books' be it psyco educational books that would help her with her anxiety or fantasy books that would take her mind elsewhere, Emily has always considered books as her favourite go to.
Dean Stott
Dean is the founder of this incredible community with over 1.2 millon members. Dean developed an anxiety disorder due to the passing of his late father and dealt with as many as four panic attacks a day. After overcoming an anxiety disorder Dean wanted to share his experiences of anxiety and his important message: You are not alone in your journey and you can overcome your anxiety disorder. Dean took this message to instagram and started posting daily his experiences with anxiety, 2.5 years later the community is now the go to place for anxiety community support, a virtual hub where you can watch Dean interviewing celebrities and worldwide mental health professionals, gain education from the bite-sized infographic content and create realtionships with others in the community. Dean's latest best selling book 'Greater than Panic' tells this whole incredible story of recovery, packed with psycho-education, science and an individual journey you truly finish the book believing you are greater than any anxiety or panic you may be feeling!
Dean & Emily's book campaign
Dean and Emily are reaching out to the community to raise funds for books to be delivered to childrens cancer hospitals in the USA for families dealing with anxiety. Every donation helps.
If you would like to donate to this campaign you can here:
https://www.paypal.com/donate/?hosted_button_id=XDNP6GVV53HFW