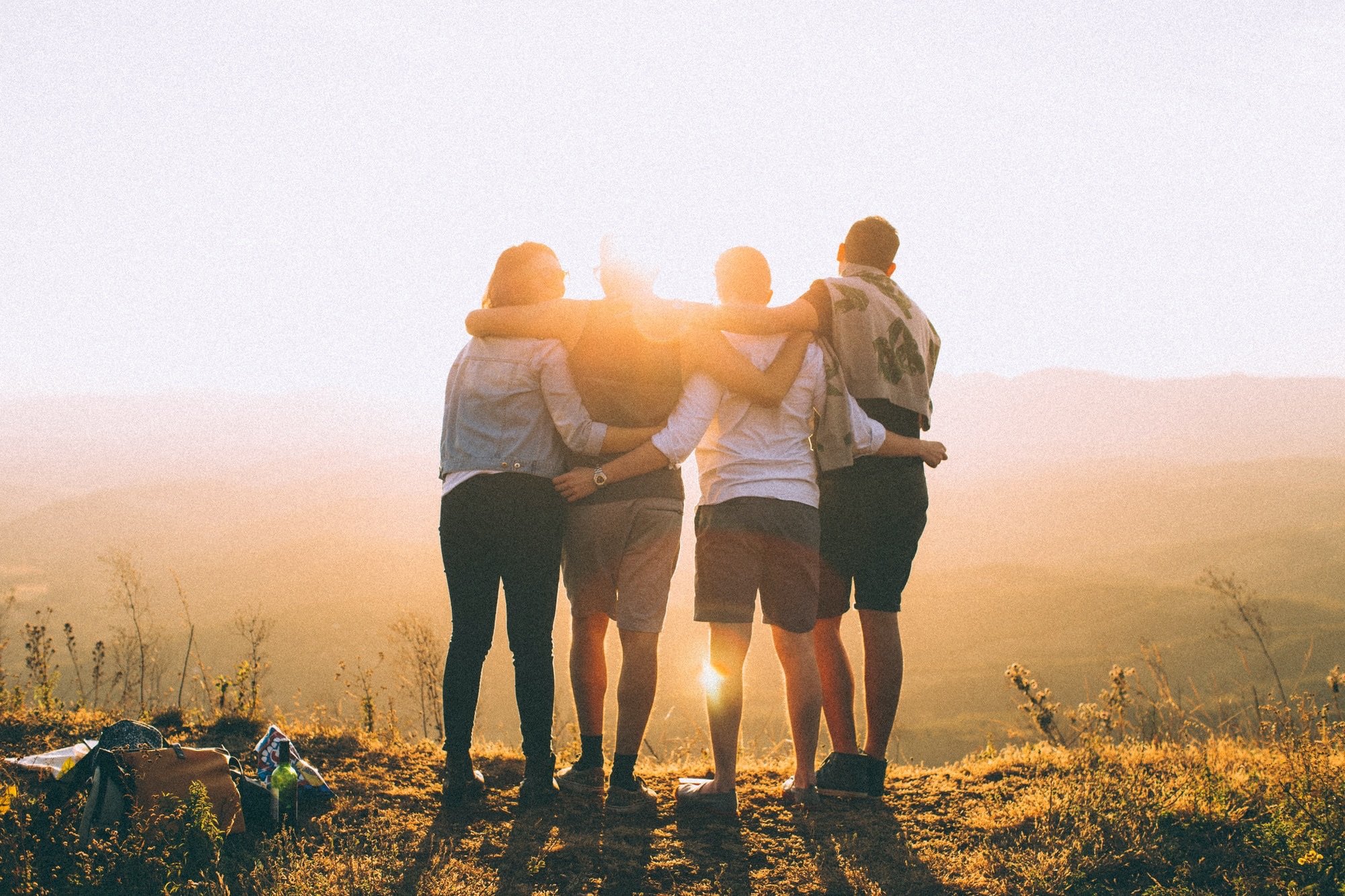 A community where everyone Is welcome.
DLC (Dean's Likeminded Community). Dean had a vision to create a community where like minded people could support each other and share their own experiences on how they are coping with anxiety disorders throughout their own journey to recovery.
Dean wanted to share his own experiences of going through an anxiety disorder and overcoming it. Dean was lucky enough to have the support of a good friend who had experienced an anxiety disorder and fully recovered, It was this connection and sense of 'you are not alone other people have been through this too and recovered' that really kick started Dean's recovery. Dean wanted to somehow bottle that feeling of hope that his friend gave him and mass produce it and send it to as many peope as possible.
Dean knows how isolating and hard anxiety disorders are. Through the DLC Anxiety Community Dean wants to help you feel connected to others, share stories of success and mental health education as well as bring you the very best knowedge from the field of anxiety recovery. Just like Dean and many others you can overcome an anxiety disorder. Being part of the +1.3 million community you can feel less alone and motivated to continue moving forward through recovery at your own pace with the support of many in the community.
DLC Anxiety Interview picks
Interviewing world leading experts. Celebrity mental health advocates & Innovative mental health buisnesses From around the globe.
DLC Anxiety is the go to place to listen to interviews from experts around the globe, celebrities wanting to shine a light on mental health and share their own experiences. Find out the very latest innovation from mental health buisnesses wanting to bring change to the mental health community.
Dean is a proud International Ambassador for the charity Boo2bullying
Boo2bullying seek to eradicate bullying, intolerance and discrimination by educating kids, schools and parents about accepting diversity and giving young people the tools to connect with and positively impact those around them.
TWO BEST SELLING ANXIETY Self Help BOOKS.
A guide to overcoming an anxiety disorder by two people who have been through it.
Untangle your anxiety was written by Psychotherapist, Joshua Fletcher and Dean Stott founder of DLC Anxiety, to help you overcome excessive anxiety. Having both been diagnosed in the past with anxiety disorders, then successfully overcoming them, Josh and Dean have witten this honest and powerful self-help book as a reassuring aid in your recovery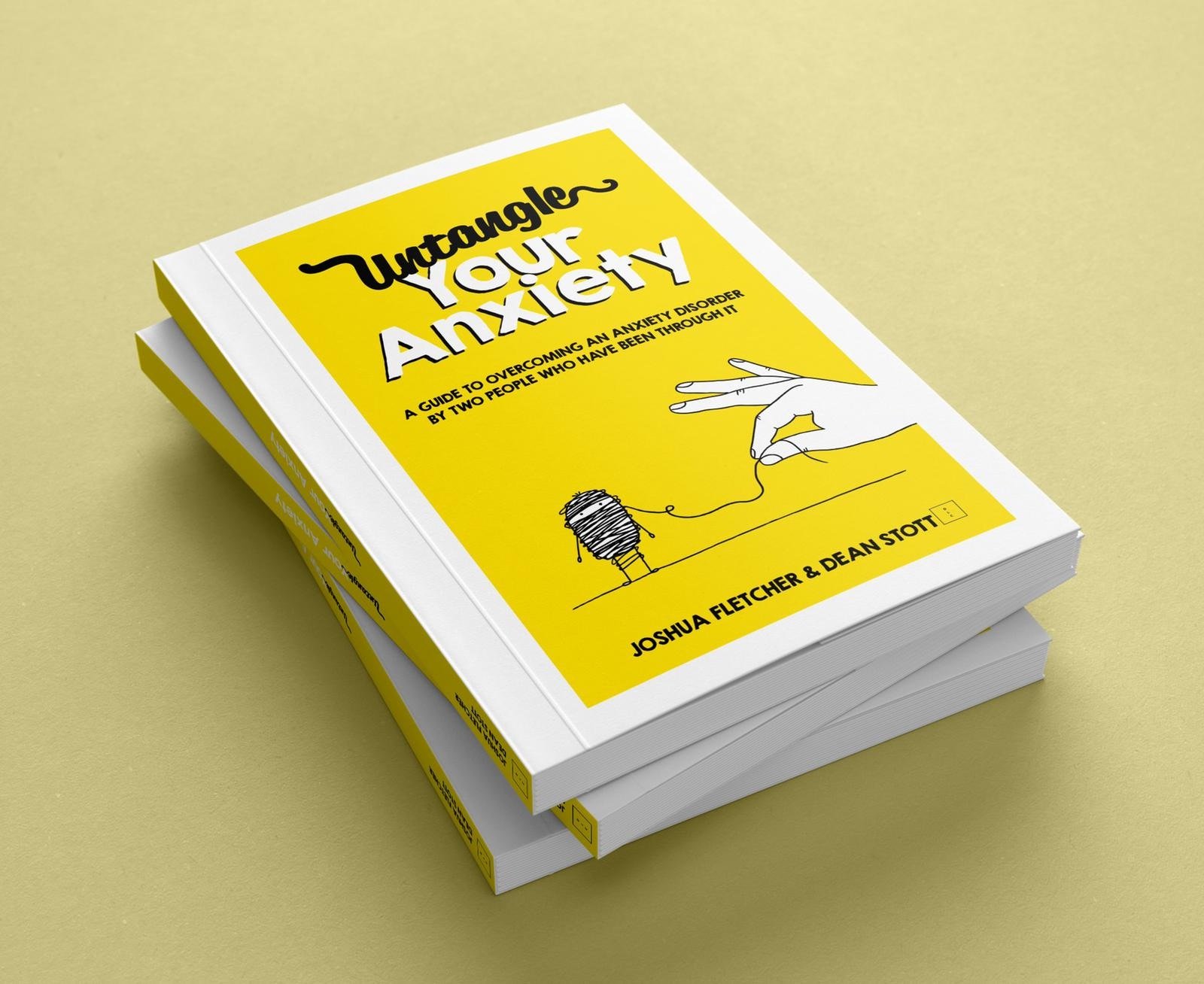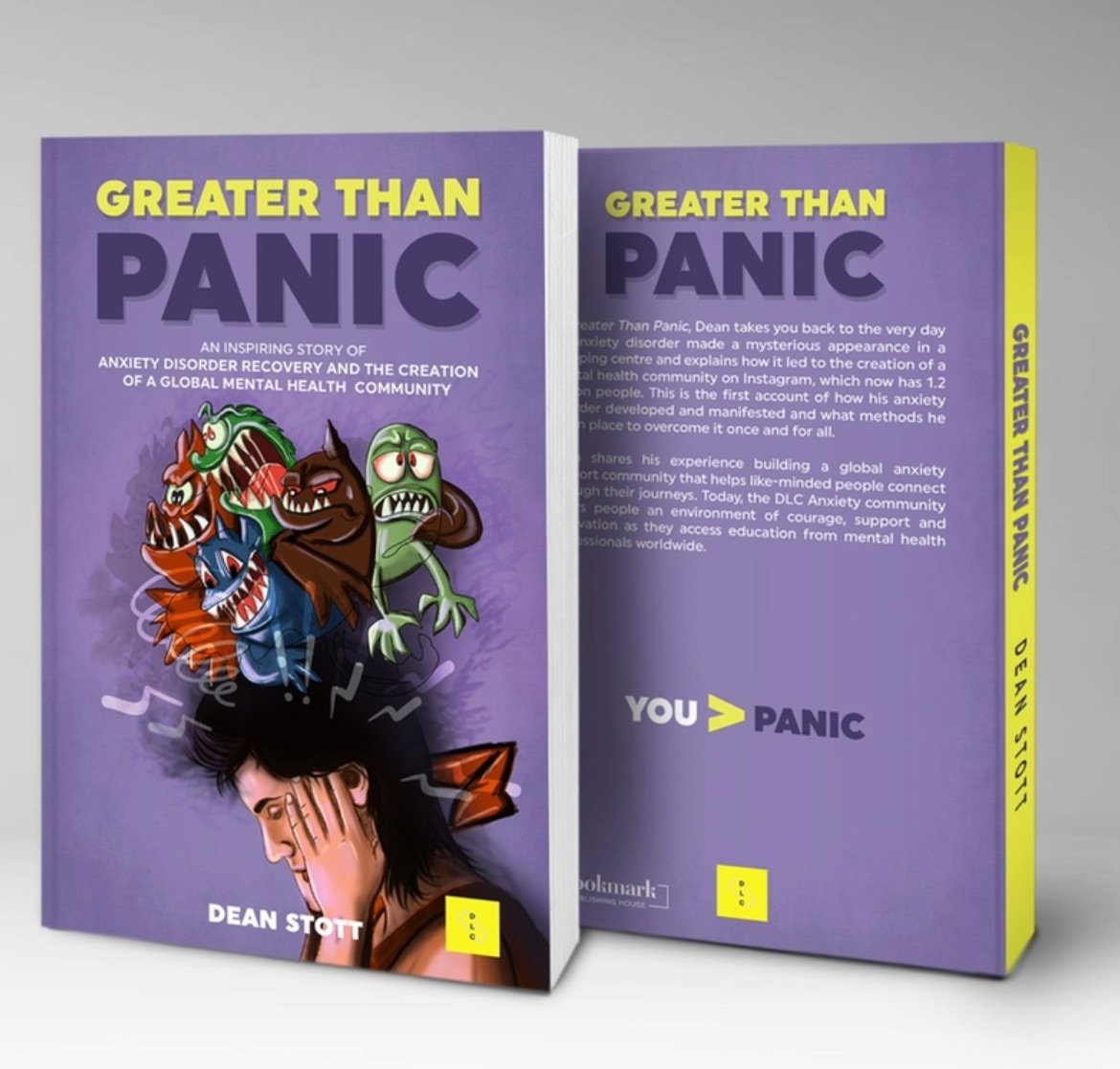 An inspiring story of anxiety disorder recovery and the creation of a global mental health community.
In Greater Than Panic Dean takes you back to the very day his anxiety disorder made a mysterious appearance in a shopping centre. This is the first account of how his anxiety disorder developed and manifested and what methods he put in place to overcome it once and for all.